Artist: Jonas Nielsen ニールセン ヨーナス
Ichiban Kirei-na Sakura
3 for 2 offer available - Applied on checkout
4 sizes available:
• Small: 21x30cm / 8x12″ (A4)
• Medium: 30x40cm / 12x16″
• Large: 50x70cm / 20x28″ (Recommended)
• X-Large: 70x100cm / 28x40″
Choose from dropdown:
Supported payment methods
Free worldwide shipping over €50
Size information
• All prints fits standard frames
• Recommended size is Large: 50x70cm ≈ 20x28″
• White border info available below when scrolling down
Questions to ask:
• How big is your wall/room?
• From what distance are people viewing the poster?
• Do I want a white border printed around the design?
Note! Frame is not included.
Museum quality paper
• Museum-quality poster made on long-lasting matte (uncoated) archival paper.
• Paper-weight: 250 gsm / 110 lb.
• Uncoated finish for a matte look.
• Paper has a slight yellow tint instead of an optical white bleach.
• Shipped in sturdy packaging protecting the poster.
Note! Frame is not included.
Sustainable efforts
• Printed on demand to avoid excess production.
• Local production in +30 markets to reduce transportation distances and carbon emissions.
• Responsibly sourced FSC certified paper from sustainably managed forests.
• Together we will grow forests around the world:
1 print = 1 planet tree 🌳
Your contribution is much appreciated!
Arigatou gozaimasu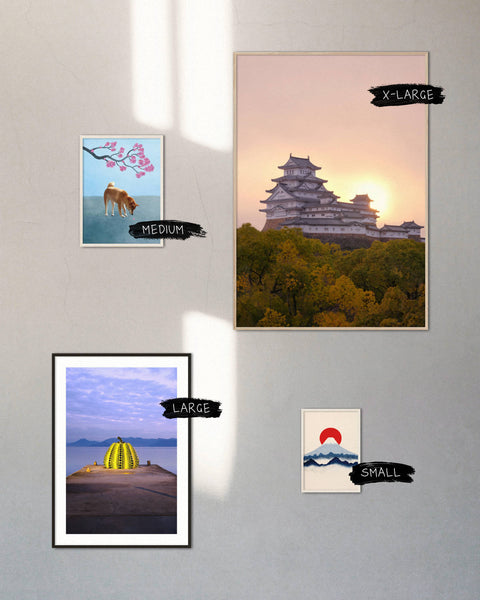 Print Sizes
Small, Medium, Large & X-Large
Choose the size you like and fit it to your favorite frame (not included).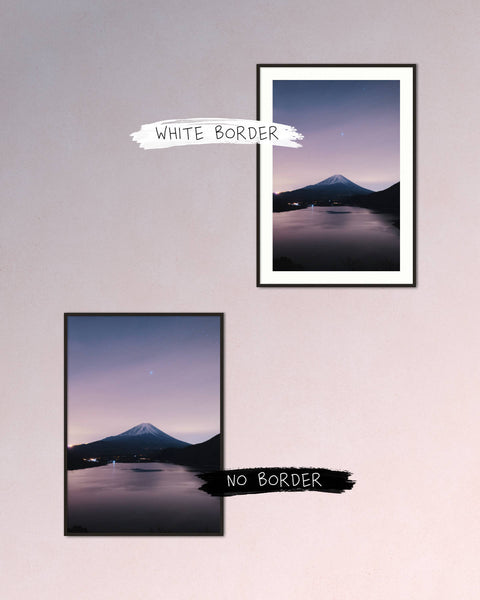 White Border or Full Print?
Select "White Border" in the dropdown list above to get a printed white border around the design.
In some cases this can highlight a design, and is advantageous if you want to use a passepartout/mat with your frame.
White border sizes:
Small: 2.5cm left-right & 3cm top/bottom ≈ 1″ / 1 ⅛″white border
Medium: 3.5cm ≈ 1 ⅜″ white border
Large: 5cm ≈ 2″ white border
X-large: 7cm ≈ 2 ¾″ white border
About artist
Jonas Nielsen ニールセン ヨーナス
Motto Japan
Explore further by viewing our list of artists, cultural events, and collaboration opportunities.