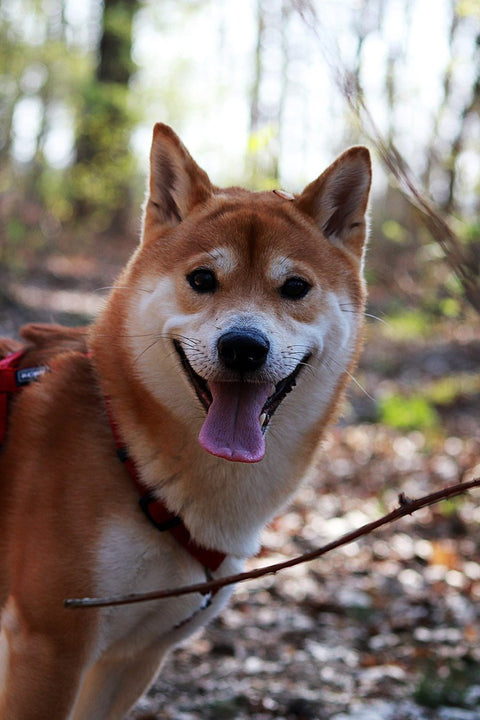 FAQ
Perfection is not easy, but we do our best to improve ourselves – for you to enjoy our content and services.
Please find answers to some of the most frequently asked questions:
Answers to FAQ:
Shipping details
To have the minimum impact on the environment we print on demand directly from the nearest printing facility to your delivery country. We print in more than 20 countries incl. Sweden, Denmark, Norway, Germany, France, Spain, Italy, UK, USA, Brazil, South Korea, Japan, India and Australia.
Shipping costs
Free shipping = Above 50€
Orders under 50€ = Global flat rate 5€
Customs and taxes
Taxes are always applied to the products sold but not the shipping costs — even you live outside of Europe.
The tax rate depends on region and country. All our prices are displayed incl. tax.
We print on demand locally to be sustainable, provide faster shipping time, and limit customs and duties for our customers.
Please be advised that for some countries we do not have printing facilities, hence additional fees and import duties may apply. Please understand that these are to be paid in responsibility of the customer. Please check with your local customs office to get an idea of any duties or taxes that may apply.
Are you living in Europe, UK, USA, Canada, Brazil, Australia, Korea, or Japan? Then there is typically nothing extra to pay.
Tracking
All packages are sent with track and trace. Tracking information will be sent to your e-mail address when your order is dispatched.
Processing & shipping time
We offer worldwide shipping and print from the nearest printing facility to your delivery address. We dispatch all orders typically within a couple of business days.
The below listed shipping delivery times are approximate estimates and are used as a guide for the service we provide. Please note that the delivery time can differ from these estimates depending on the delivery provider and the current situation both locally and globally.
Shipping time Scandinavia
2-4 business days.
Shipping time Europe (Excl. Norway, Switzerland, Greenland, Faroe Islands, Canary Islands):
2-4 business days.
Shipping time Japan:
1-3 business days.
Shipping time USA and Canada:
2-4 business days.
Shipping time Australia:
2-3 business days.
Rest of the world (incl. Norway, Switzerland, Greenland, Faroe Islands, Canary Islands):
2-10 business days.
Some countries, remote cities or islands may have longer delivery times. Please get in touch if you need a more exact delivery time for your country/city.
Please note! We can't take responsibility for any delays out of our control, like customs delays etc.
Can I change the delivery address when my order has been placed?
Unfortunately, it is not possible to change the delivery address once the order has been placed.
What to do when my order is delayed?
If your order is delayed, please have a look at your track & trace provided by the shipping courier for any updates. You are welcome to contact our customer service if you have any further questions.
I didn't receive an order confirmation. What now?
Please note that it can take a few minutes before you receive your order confirmation, and make sure to check your spam folder. If you have not received an order confirmation within 24 hours, please get in touch with our customer service.
What if I refuse my delivery?
Unfortunately, that does not mean that the parcel will be sent back to us automatically. Instead, it might be destroyed. It is the full responsibility of the customer and we can not refund for refused deliveries.
Prints & Frames
PRINTS
Can I order a custom-sized print?
Usually, we do not offer custom-sized prints. Under each print, you can see the different available sizes and prices.
However, if there is a print size you can not live without, send us an email and we will have a look at the possibilities.
How is the paper quality?
All prints from Koibi are are printed on high quality 250g cotton art paper with a matte, uncoated finish and lightly textured surface that ensures a rich and vibrant display of colors. Printed with color and quality control.
Giclée is a printing technique used to attain intense, saturated colours as well as a greater variety of depth and nuances. Combined with the premium art paper, it guarantees archival conservation of colours for the highest possible age resistance.
White border/passepartout/mat
You can choose to order your poster with a printed white border.
In some cases this can highlight a design, and is advantageous if you want to use a passepartout/mat with your frame.
White border sizes:
Small: 2.5cm left-right & 3cm top/bottom ≈ 1″ / 1 ⅛″ white border
Medium: 3.5cm ≈ 1 ⅜″ white border
Large: 5cm ≈ 2″ white border
X-large: 7cm ≈ 2 ¾″ white border
FRAMES
At the moment we don't sell frames and is not included with any prints on our shop.
Please consult your local framing shop for available options. We recommend sturdy frames and spending extra to get real glass instead of acrylic glass.
All our prints fits standard sizes, so you should be able to find a suitable frame with ease.

Note! We recommend you to prepare your frames before opening the posters to avoid the paper from warping or buckling. Please be considerate when you frame your prints and be gentle.
Is it possible to use an old frame for your prints?
Yes. Simply open the metal hinges on the back of the frame to open it and exchange the print. Make sure the size is correct.
How do I hang a frame?
Frames typically have two brackets on their back and let you choose whether to hang the frame as a landscape or portrait. We advise using screws and plugs that are suitable for your specific wall.
Return & Exchange Policy
Can I return my order?
We offer a 30 days return from the date of your receipt (shipping arrangement and costs are managed by the customer) if you change your mind.
How do I return my order?
The items must be returned in their original condition and in the original, undamaged packaging or similar protective tube/box. We reserve the right to refuse any returns that do not fulfil these criteria. Please note that you are responsible for the shipping back to us.
Important! Returns and exchanges happen at your own risk and own expense (shipping costs are to be paid by you). If any items arrive back to us damaged we are only able to offer a 50% refund.
Please contact us at hello@koibi.com before returning any items and remember to state your order number and relevant contact information in the email.
We will provide you the return address and we only accept returns delivered at the given address. If the return is sent to a post box, the return will not be processed.
If returning from outside the EU: Please make sure to fill out the correct paperwork so that the parcel will not get stuck in customs.
Is there free return shipping?
No. The return shipping cost is the customer's own expense.
How do I get a refund for my return?
As soon as we receive and register your return, we will make a refund to the payment method you used for your order and send you a confirmation.
Can I exchange an item?
Yes. Please follow our return instructions and then you simply place a new order. In this way, you will receive the wanted item in the fastest way possible. As soon as we receive your return, you will be refunded and receive a confirmation.
Payment
What kind of payment is accepted?
We accept payment with VISA, VISA Electron, Mastercard, Maestro, American Express, MultiBanco and PayPal. It is also possible to make the payment via a bank/wire transfer. Please get in touch for further details.
I get an error message when I try to pay. What now?
The payment might have been declined by your bank which there can be numerous reasons for. You might have to reach out to them in order to solve the problem. Sometimes trying again later can also be a solution.
Alternatively, you can make the payment via PayPal or try with another payment card.
I paid with MultiBanco but I did not receive a confirmation
Your MultiBanco payment is still pending. Please make sure to finalize your order and approve the payment via MultiBanco.
Damaged Products
My print(s) has arrived damaged. What now?
We do our best to ship your order in a safe and secure way. If your order for any reason or in any way arrives damaged, please let us know straight away so we can help you solve the problem.
We always offer to send out replacements for damaged items. We do not offer a full refund. If you do not want a new item shipped, we kindly ask for you to initiate a return instead or make another arrangement with us.
Important: Please make sure to take photos of both the package and the damaged product(s) and send them together with other relevant information about the claim to hello@koibi.com.
Remember to note your order number in the email, too.
Missing Products
I have received the wrong item. What now?
Please make sure to take photos of the wrong item + the packaging it arrived in and send it via email to our customer service.
Contact: hello@koibi.com
An item is missing from my order. How do I get it?
First, please check your tracking link sent by us. If your order contains several items, it might have been shipped in more than one parcel.
If all parcels have been delivered, please email us right away with photos of what you received + the packaging it arrived in. Then we will find a solution straight away.
How do I download wallpapers?
Click 'Add to card' on the wallpaper product you like. Check out by creating a free account. The download will be sent to your e-mail address.
What about my privacy?
We want to give you the best possible experience. In order to learn from our visitors we ask to collect cookies so we can improve on what we do.
We have collected more information about privacy here.
Also, in order to meet the latest standards for residences of California, we have a page related to not selling personal information here.
Contact us?
If you can't find the answers to your questions here, or you want to get in contact with us in regard to other matters, please see our contact page for more information.