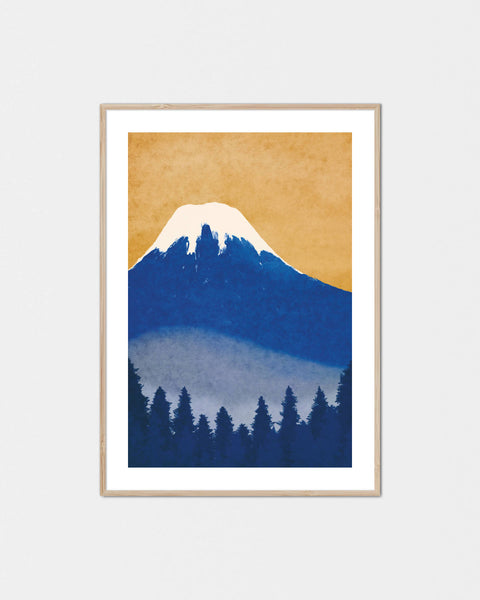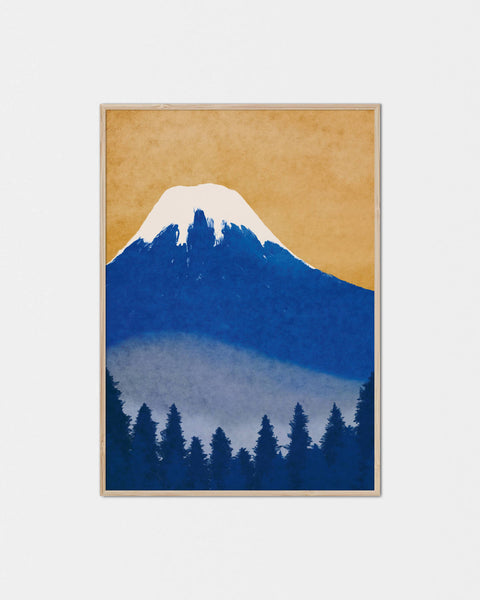 Artist: Jonas Nielsen ニールセン ヨーナス
Aoi Mount Fuji
3 for 2 offer available - Applied on checkout
4 sizes available:
• Small: 21x30cm / 8x12″ (A4)
• Medium: 30x40cm / 12x16″
• Large: 50x70cm / 20x28″ (Recommended)
• X-Large: 70x100cm / 28x40″
Choose from dropdown:
Supported payment methods
Introducing 'Aoi Mount Fuji' (Blue Mount Fuji) to our collection, a stunning piece of art that captures the essence of Japan's natural beauty. This Mount Fuji painted indigo blue wall art is a sight to behold, with its simplistic design and captivating colors. The deep blue hue of the painting perfectly captures the essence of Mount Fuji, while the white snow on its peak adds a touch of serenity to the piece.
Whether you're looking to add a touch of elegance to your living room or create a warm and calm atmosphere in your bedroom, this Mount Fuji wall art is the perfect addition to any space. It's sure to become a conversation starter, with its captivating beauty and unique style.
Don't miss out on the opportunity to own a piece of Japanese culture and bring a touch of serenity to your home.
Free worldwide shipping over €50
Size information
• All prints fits standard frames
• Recommended size is Large: 50x70cm ≈ 20x28″
• White border info available below when scrolling down
Questions to ask:
• How big is your wall/room?
• From what distance are people viewing the poster?
• Do I want a white border printed around the design?
Note! Frame is not included.
Museum quality paper
• Museum-quality poster made on long-lasting matte (uncoated) archival paper.
• Paper-weight: 250 gsm / 110 lb.
• Uncoated finish for a matte look.
• Paper has a slight yellow tint instead of an optical white bleach.
• Shipped in sturdy packaging protecting the poster.
Note! Frame is not included.
Sustainable efforts
• Printed on demand to avoid excess production.
• Local production in +30 markets to reduce transportation distances and carbon emissions.
• Responsibly sourced FSC certified paper from sustainably managed forests.
• Together we will grow forests around the world:
1 print = 1 planet tree 🌳
Your contribution is much appreciated!
Arigatou gozaimasu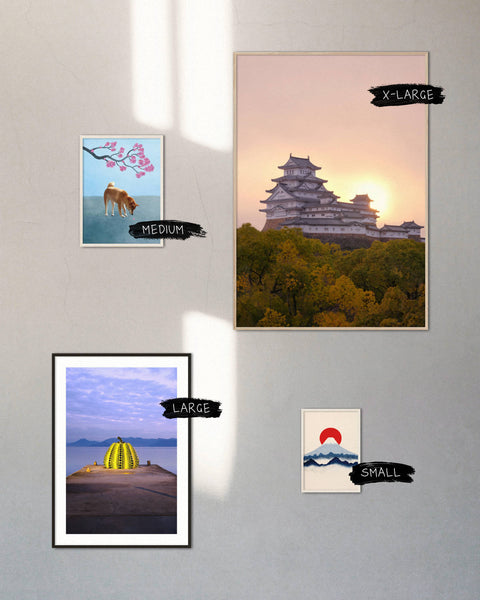 Print Sizes
Small, Medium, Large & X-Large
Choose the size you like and fit it to your favorite frame (not included).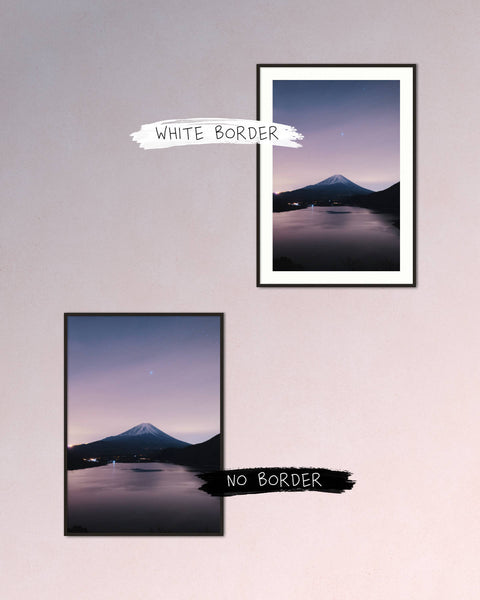 White Border or Full Print?
Select "White Border" in the dropdown list above to get a printed white border around the design.
In some cases this can highlight a design, and is advantageous if you want to use a passepartout/mat with your frame.
White border sizes:
Small: 2.5cm left-right & 3cm top/bottom ≈ 1″ / 1 ⅛″white border
Medium: 3.5cm ≈ 1 ⅜″ white border
Large: 5cm ≈ 2″ white border
X-large: 7cm ≈ 2 ¾″ white border
About artist
Jonas Nielsen ニールセン ヨーナス
Motto Japan
Explore further by viewing our list of artists, cultural events, and collaboration opportunities.